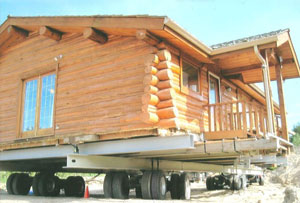 Gray House Movers has been moving houses since 1995. We are fully insured and offer great customer service.
We lift the structure, we level it and then move it to any location within British Columbia, in accordance to the industry guidelines.
We use unified hydraulic jacking, hydraulically steered dollies, 50 Ton rollers, specialized steel (for carrying buildings extra low under overhead wires enroute) as well as other industry unique equipment. We enjoy complex, challenging projects as well as standard lifts and moves.
Contact us for all your house lifting, shifting, moving and even recycling needs anywhere in British Columbia!